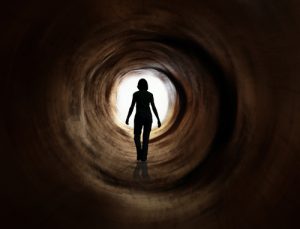 Much has been discussed and will continue to be explored about spiritual awakening; however, its simplicity is often overlooked. Contrary to popular belief, spiritual awakening is not a sudden, magical event that transports one to a realm of light, peace, and happiness, disconnected from everyday reality. This notion is merely a fantasy conjured by the mind.
In essence, spiritual awakening involves the realization that you are more than just a limited, ever-changing individual defined by a name, traditions, culture, past, and a specific personality. Rather, you are the enduring field of awareness within which this transient individual seems to exist, alongside the rest of the world. This field of awareness, where all experiences arise and subside, is referred to as Presence, representing your true self and essential nature, and serves as the primary focus of this blog.
Spiritual awakening is often mistaken for the acquisition of increasing layers of spiritual knowledge and practice. In reality, it is about shedding these layers and letting go. It involves ceasing the "horizontal" search within the realm of thoughts and recognizing that what you seek, your true self, is present here and now, not just as a person, body, mind, or emotion, but fundamentally as pure presence.
Awakening is a revelation of a new perspective, a shift in the focal point of consciousness. Although it doesn't instantaneously transform one's personality, it does alleviate many fears and anxieties associated with identifying solely with the impermanent non-self. The establishment of peace and happiness is a gradual process that unfolds naturally as this newfound vision is embodied and integrated within the individual.
Spiritual awakening is not an accomplishment akin to constructing a house. When it occurs, there is nothing left but pure presence. Awakening transpires when the layers of accumulated mental constructs collapse, allowing one to step out of the river of impermanence and embrace their true, unadorned nature as pure presence. It is at this juncture that the real post-awakening work begins, a topic that I describe in other articles on this blog.
Spiritual awakening is a temporary milestone. The embodiment of this newfound perspective after awakening is an ongoing process that unfolds over time. As such, awakening does not inherently signify a person of good character. The process of embodiment is unpredictable, as it is influenced by the individual's personality, areas of least resistance, openness of the heart, and the mental, emotional, and physical experiences that comprise their history.
Calwen